TEC RAPOL provides better solutions in terms of safety and protection to avoid possible risks such as "hit by", "hit against", entrapment, fall at the same or different levels, among others.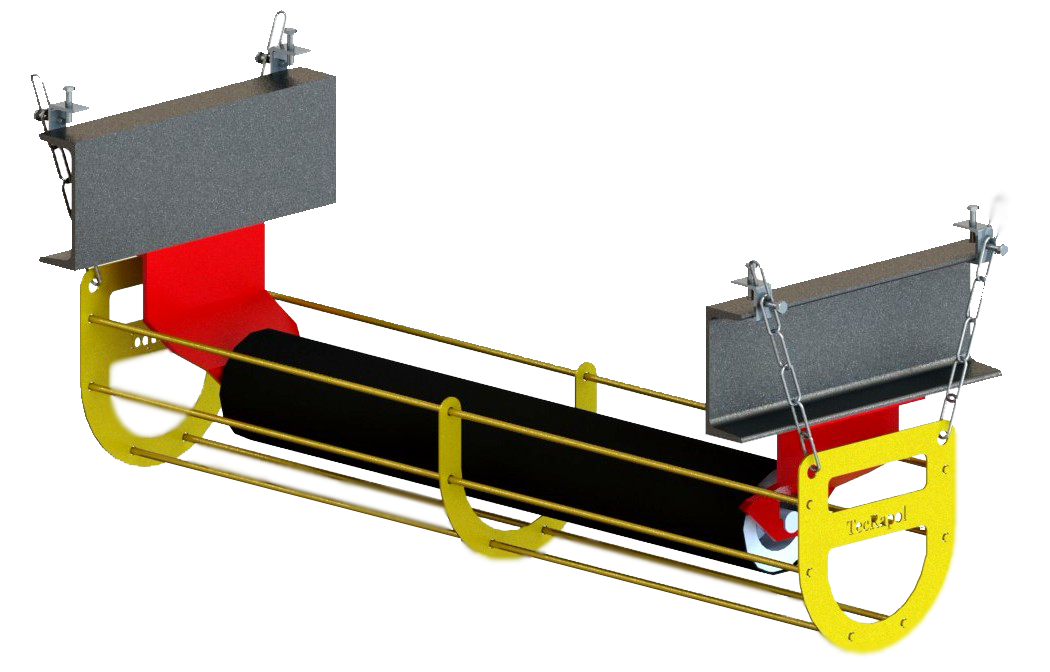 Safety basket Tec Rapol® It is designed to prevent accidents from falling return rollers on conveyor belts in the ture.
They have the function of avoiding being hit by the material, as well as being able to visualize the load when it falls.
The main problem in dry areas is fine material containment and dust formation. Nurseries Tec Rapol® They offer various solutions so that the material is not expelled into the environment, reliable and highly durable.
Equipment designed to generate the greatest possible tightening of the Ccnveyor nurseries to chute, better controlling the pollution generated by the fall of material.
Versatile equipment that manages to reduce the general maintenance times on any strap, avoiding the risk of treatment.
Looking for a provider for all your conveyor needs?
At Tec Rapol we offer the most complete and versatile range of conveyor parts on the market, always seeking to maximize the efficiency and safety of your operations. We have everything you need.