He CENTRAPOL® Load is based on an improved load reception system that allows quick activation, better balancing and overall performance. Does not cause damage to the sides of the strap.
Central Pivot
The moment the belt leaves its center moving over the lateral rollers, these cause the CENTRAPOL to rotate on its central pivot, directing the belt towards its center again.
- Variable trough angle
- Adjustable to various table widths
- Metal covers that eliminate the possibility of fire and axial displacement due to excessive effort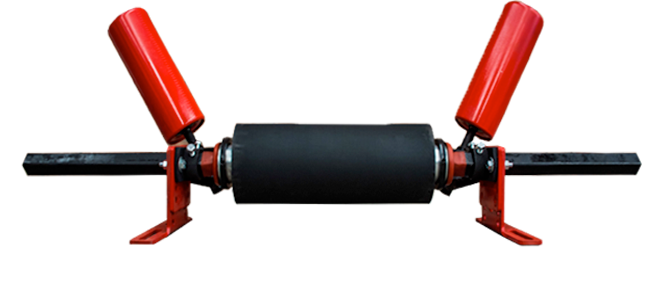 CENTERING EQUIPMENT FOR HIGH LOAD SPECIAL DOUBLE ROLLER RETURN WITH PIVOT ENCAPSULATED SYSTEM.
Return Centrapol® Tec Rapol® exists in two configurations; one for normal load conditions (Centrapol®) and the other for high load and speed conditions, and various belt spans (Centrapol® XHD).
Both versions differ in how their rolling system is structured, with tapered bearings as the main element.
This allows the XHD equipment to have an even performance, regardless of the nature of the load submitted (axial or radial).
This version has rollers with a larger diameter (203mm) and are exclusively coated that already exists in its normal version, so the dimensions between teams are the same.
KEY POINTS CENTRAPOL® XHD
The bearing used is specifically the one that remarkably improves performance and service life in heavy-duty conditions, an excessive demand causing constant follow-up (due to the positioning of the pulley, table structural problems, etc., it closes parentheses and pronounced, where a Normal range equipment would have a useful life produced by the radial load that affects the system.In nominal conditions the bearing will have an expected useful life of 40,000 hours of operation, taking into account that the dynamic radial load should not exceed 163,000 [N] . 
In addition to the above, there is a triple follow labyrinth, which completely protects the bearing from any external element that may intervene in its correct operation.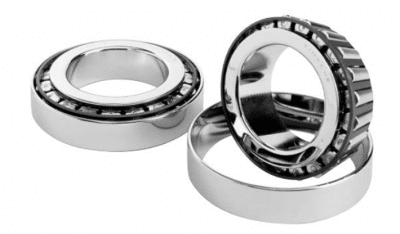 DOUBLE POLYURETHANE RETURN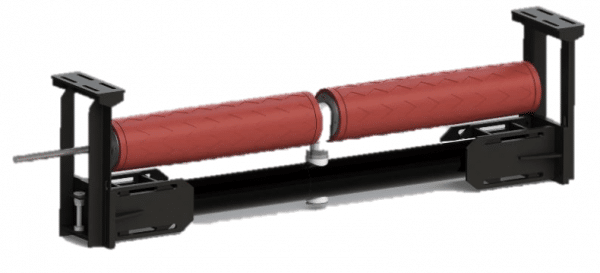 DOUBLE V-RETURN POLYURETHANE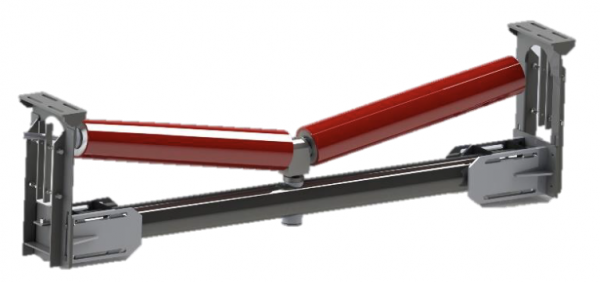 National quality with international standards
At Tec Rapol we offer the most complete and versatile range of conveyor parts on the market, with international quality and high production capacity. Preferring national products provides greater post-sale support and a unique guarantee.